It is Europe's biggest coal plant, with annual CO2 emissions roughly equivalent to those of the whole of New Zealand – but the future of the Bełchatów power station in central Poland has been called into question after a global environmental charity announced a legal challenge designed to eliminate the facility's carbon footprint by 2035.
ClientEarth, an international NGO that seeks to protect the environment through legal action, announced on Thursday that it was taking PGE GiEK, a subsidiary of Polish state-owned power giant Polska Grupa Energetyczna, to court over emissions at the Bełchatów plant, which is notorious for its burning of highly polluting lignite, or brown coal.
The lawsuit, filed at the district court in the central city of Łódź, demands that the plant's operators stop burning lignite, or take measures to eliminate the plant's carbon emissions, by 2035 at the latest.
Marcin Stoczkiewicz, the head of central and eastern Europe at ClientEarth, said: "The Bełchatów power plant has provided Poland with vital power for decades, but times have changed. The largest emitters, like Bełchatów, must shoulder their share of responsibility for the climate crisis. Without a rapid coal phase-out, the climate fight will be futile."
The Bełchatów plant burns approximately 45m tonnes of coal each year, and has emitted approximately 1bn tonnes of CO2 over the course of its lifetime.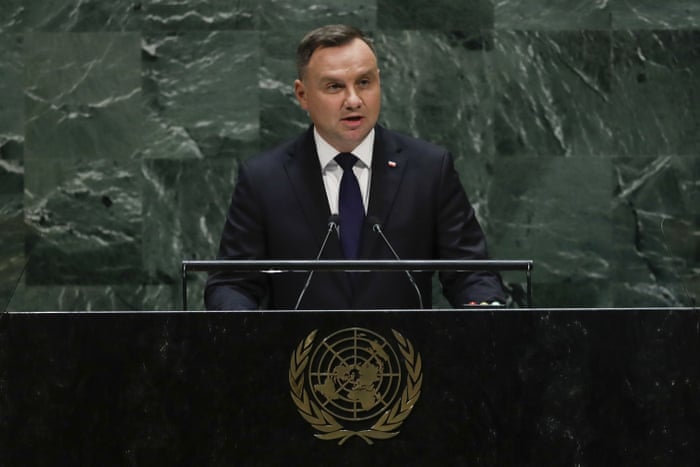 ClientEarth is also challenging the operation of two neighbouring opencast mines, arguing that lignite mining causes significant disturbance to groundwater levels and releases toxic heavy metals into surrounding water and soil.
The charity, which was the beneficiary this year of a $21m (£17m) donation from the Pink Floyd guitarist David Gilmour, has taken successful legal action in Poland before, after the country's supreme administrative court blocked the construction of a new coal plant in the northern region of Pomerania in June.
The victory was emblematic of how climate activism in Poland is growing and changing, with grassroots local activists teaming up with larger NGOs including ClientEarth to exert pressure on the government and private and state-owned energy companies. 
There is no plan today to fully give up on coal